The Sands is a superb solution for those who want to own a luxurious vacation home with part-time usage while benefiting from attractive returns for the remainder of the year. Based in Worthing, and directly on the beach, The Sands offers contemporary condo ownership, cooling breezes, wonderful sea views with experienced resort management and favourable capital growth potential.
The Sands is a completely 'hands-off' leisure investment in a mature and highly desirable tourism destination. The resort comprises 87 spacious studio, one-, two- and three-bedroom condominiums and penthouses, two on-site restaurants and beachfront bar, large swimming pool, spa and fitness facilities and 24-hour reception.
Request A Brochure
Complete the form to request a brochure. You can also opt-in to receive our regular newsletters and benefit from the relationships we have created with resorts, communities and real estate agencies on the island. By using our expertise, we can help you secure a property that meets your specific requirements and budget.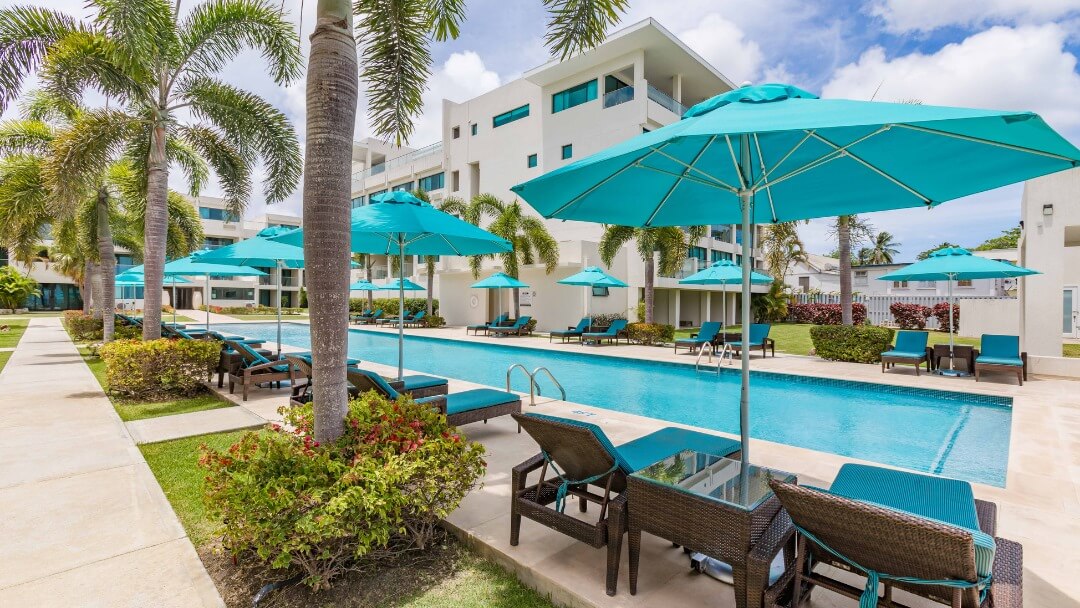 Commonly Asked Questions About The Sands
The Sands is luxury beachfront condos for sale in Worthing, Christ Church, Barbados offering 87 stylish and spacious beachfront contemporary units, with wonderful sea views and cooling breezes. Overlooking a shimmering bay, palm-tinged powder beaches and crystal clear azure waters.
These Barbados beachfront condos for sale feature high quality resort facilities including restaurants, bars, swimming, health spa, fitness & water-sports. In addition, fully managed freehold ownership with assured rental returns is guaranteed. With flexible personal use options and assured investment returns, The Sands is widely renowned as one of the very best locations in Barbados.
blank
Read More
Where is The Sands?
The Sands is in Worthing on the South Coast of Barbados. It is a condo-hotel offering an all-inclusive experience to hotel guests and owners alike. The beach is right there as soon as you walk out on to the pool deck. There are limited ownership options to buy an apartment at The Sands.
What are they selling at The Sands?
They are selling a percentage of the apartments at The Sands. If you are looking for a fully managed, stress-free apartment, then The Sands fits the bill! Each owner has a maximum usage of 3 months, with the other 9 months being made available to the hotel. Each owner will share in the rental revenue.
What facilities are there at The Sands?
The facilities at The Sands include a long pool that leads your eyes towards the ocean, a fitness suite, and an onsite spa. Additionally, there's an amazing beachside restaurant and a fine-dining roof terrace restaurant.
Owning a beachfront property in Barbados is a luxury many people dream about. Yet, as with any big purchase, there are pros and cons worth weighing and comparing. If you're looking to invest your money into a gorgeous beachfront property with consistent weather and...
Primo Bar & Bistro at St Lawrence Gap offers a great dining experience with amazing views that visitors and residents should indulge at least once.
5 Barbados festivals you should attend to experience the fascinating culture of Barbados, often regarded as the cultural centre of the Caribbean.