Zazen is the first ultra-modern luxury home of its kind in a spectacular and unforgettable setting along Barbados' stunning East Coast.
Set against the vibrant colours and Atlantic surf of Cattle Wash Beach, the property is a fusion of Eastern spiritual traditions and sophisticated modern design. The distinctive chalet-style industrial loft aesthetic and 6,000 sq. ft. of the two-level living space make Zazen a notable landmark in the heart of Barbados' rural East Coast, thanks to the unusual architectural style of famous Barbados architect Doug Luke.
Shared dining and living spaces have stainless steel, concrete, stone, and wood elements, along with clean lines and sharp details.
Additional architectural and interior design features include operable louvres and sizable sliding doors made of highly resilient Sipo Mahogany, an outdoor dining area with a fire pit and a barbecue, spacious 30-foot ceilings, and a modern kitchen with professional-grade stainless-steel appliances that are concealed behind panels that match the surrounding cabinetry.
A neutral colour scheme of greys and browns and bright white walls mirror the shimmering waves, and slabs of multicoloured semi-precious stones adorn each room of Zazen's calm, airy interiors.
Two wings, located on opposite ends of the ground floor, feature a beachfront suite and a loft bedroom with a lounge area that shares a luxuriously outfitted bathroom with double vanity, a bathtub and a rain shower and enjoy easy access to the pool and beach.
With a wet bar, walk-in closet, office area, small home theatre, circular soaking tub, and daybed on a private outdoor terrace overlooking the outdoor al fresco eating and party area, pool deck, and beachfront, the top floor master guest suite provides an intimately secluded lifestyle.
The ambience at Zazen is modern, sophisticated, and opulent—perfect for the laid-back seaside environment.
5 bedrooms
4 bathrooms
Powder room
Property Size: 6,000 ft2
Architectural Style of Renowned Barbados Architect, Doug Luke
Private Tropical Gardens
Alfresco Eight-Seater Dining Area
30-Foot Ceilings
Stunning Sea Views
Wet Bar
Private Outdoor Terrace
Pool Deck
Mini Home Theatre
Fully Equipped Modern Kitchen
Walk-In Closet
Entertaining Area
Office Space
Secluded Lifestyle
Size: 6,000 ft2
Bedrooms: 5
Bathrooms: 4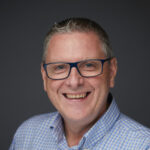 Contact Us