Sugar Plum is an attractive and well-appointed three-bedroom semi-detached townhome offered for sale fully furnished in the prestigious Sugar Hill Resort Community.
The Sugar Hill estate covers fifty acres of beautifully landscaped grounds on an elevated ridge that overlooks the island's West Coast and the Caribbean Sea.
The house features a plunge pool with a private terrace, open-plan living and dining spaces, an en-suite and air-conditioned bedrooms.
Two bedrooms are located on the upper level and have private patios, while the third bedroom is on the ground level and has access to the sun terrace.
The house has indoor and outdoor eating rooms, and the kitchen is fully equipped with modern appliances.
This property is surrounded by gorgeous landscape and is only steps away from one of the resort's pools.
The resort facilities of Sugar Hill include tennis, resort swimming pools, a gym, and a restaurant in the clubhouse, which are available to all residents. Security is available 24 hours a day, seven days a week.
Sugar Hill is in a fantastic position, just a five-minute drive from beautiful beaches, shopping, restaurants, and banking in and around Holetown.
Reference: CHSP0622
Three bedrooms
Two bathrooms
Property Size: 2,190 sq. ft.
Sugar Hill Development
Semi-Detached Townhome
Private Plunge Pool
Furnished
Bedrooms with Private Patios and Sun Terrace
Clubhouse
Gym
24 Hour Security
Indoor and Outdoor Dining Areas
Communal Swimming Pool
Tennis Courts
Restaurant
Size: 2,190 ft2
Bedrooms: 3
Bathrooms: 2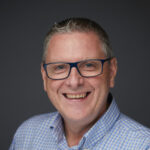 Contact Us