SOLD Upon entering the property, you walk into the open-plan living room with stunning high ceilings and a kitchen featuring high-end finishes and a full-size fridge, electric range, and oven. The living room flows out onto the balcony, which offers uninterrupted views of the Royal Westmoreland Golf Course, Clubhouse and the ocean beyond.
Sugar Cane Ridge 11 offers four bedrooms. The first is on the entrance landing, and the remaining three are on the ground floor. All bedrooms feature air-conditioning. There are two large bedrooms on the south side of the ground floor with direct access to the pool deck.
Living in Barbados is all about being outside. The pool area creates a fantastic retreat to enjoy the quaint garden, which makes a perfect place for barbecuing or enjoying a sunset drink and swimming with friends and family.
Sugar Cane Ridge 11 enjoys all the benefits of living in Royal Westmoreland, such as 24-hour security, an onsite clubhouse, a beach facility at Mullins Beach and an onsite world-class golf course.
2,540 sq. ft.
4 bedrooms
3 bathrooms
Open plan design
Reversed living
Semi-detached
Air Conditioning
Reverse living
Size: 2,540 sq. ft. ft2
Bedrooms: 4
Bathrooms: 3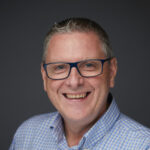 Contact Us