SOLD Sandy Cove 302 is a magnificent and sophisticated beachfront apartment known as 'The Pearl.' It has three bedrooms with en-suite bathrooms and is situated on Barbados' beautiful West Coast.
Sandy Cove is a highly sought-after development designed by famous architectural company Gillespie & Steel. The property is surrounded by two acres of gorgeous tropical gardens that stretch down to the beach's white sands.
Sandy Cove is in a fantastic location, close to Quattro Passi, one of the island's finest restaurants (formerly The Cliff).
Holetown is only a short drive away from the development. It is close to several world-class golf courses. Water sports and a polo field are also nearby.
A reef protects the beach just in front of the apartments. In the warm Caribbean waters, it's excellent for snorkelling. Under the tamarind and mahogany trees, you can also find some needed shade.
There are 12 apartments on the top floor, including three beautiful penthouses. The views from all of the apartments are breathtaking. The living rooms and bedrooms all have access to terraces and a sundeck.
Sandy Cove 302 is a three-bedroom apartment that is tastefully furnished. It's on the third floor of the well-kept Sandy Cove residential subdivision, which is privately owned. The property has a stunning view of the Caribbean Sea.
This open-plan apartment with 3,200 square feet is a hidden gem. It offers a stylish interior, luxurious finishing, and breathtaking views.
Sandy Cove 302 features an oceanfront terrace, a plunge pool, two king bedrooms and one twin bedroom. There are en-suite bathrooms in each bedroom (two with bath and shower and one with a shower only). Flat-screen TVs and built-in air conditioning are also available in the bedrooms.
A prominent designer has tastefully furnished the house. It has a Miele kitchen, a wine chiller, and an ice machine.
Large custom wooden doors open into the grand entrance foyer. Two attractively furnished bedrooms are located on the right side of the space.
The kitchen, living room, and covered dining terrace are to the left. Also, on the left, you'll find the primary bedroom suite.
The apartment has tray ceilings throughout, and the marble floors are cream in colour. In addition, the coral-stone interiors and accent pieces contribute to the overall feeling of luxury.
Sandy Cove 302 has a stylish yet welcoming atmosphere.
The view from the apartment is of the Caribbean Sea. Steps cut into the coral rock lead down to a sandy beach from the gardens.
A private gym and sauna are also available at the Sandy Cove development. In addition, secure parking, a state-of-the-art communications network, and on-site maintenance are all available.
Floor size: 3,200 sq. ft.
3 bedrooms
3 bathrooms
Terrace
Plunge pool
Miele kitchen
Air-conditioning
Beachfront
Sea views
Established gardens
On-site maintenance team
Communal gym and sauna
Secure parking
State-of-the-art communications network
Size: 3,200 ft2
Bedrooms: 3
Bathrooms: 3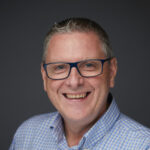 Contact Us