Ocean Grove's unique location, just 21 steps from Gibbs Bay on Barbados' Platinum Coast, reflects a fusion of the island's organic environment with the structural form. The result is the development of three bespoke luxury villas, located close to Holetown, the heart of the island's most cosmopolitan area, and a first-in-class in Barbados.
Ocean Grove features three five-bedroom all-suite residences that have been meticulously designed and furnished to offer laid-back sophistication and approachable luxury.
Inspiration for the project was drawn from award-winning interior and architectural design destinations in Australia, the Greek islands, Ibiza, and St Barthelemy. With such influences, this is relaxed luxury coastal living at its best.
At Ocean Grove, breezy coastal meets contemporary luxury with ocean or water views as the beautiful backdrop. Seamlessly integrated, open-plan living fosters effortless entertaining and leisure opportunities.
The homes seem to float with water at every intersection – from the front entrance waterfall, the large saltwater pool with sunken pool lounge and fire pit, through to a 12′ internal waterfall and a private master rooftop pool with fantastic sea views.
Created to provide as much space as possible, the properties offer spacious bedroom suites and creative layouts, delivering complete solitude, breathtaking views, and the ideal indoor/outdoor living combination.
Each residence comprises five bedrooms, eight bathrooms, two kitchens, an office, two pools, a media room, four beverage stations and a wellness room.
The master suite is your rooftop well-being deck with 1,719 sq. ft. of space to enjoy your self-care routine, take a dip in the private pool and take in the panoramic sea views.
Join family or friends and relax by the 2,412 sq. ft. swimming pool, re-energise with a workout at the gym or a massage in the wellness room, lounge with the relaxing sounds of the waterfalls or indulge in a cocktail in the sunken water lounge.
There is a ventilated equipment closet serving as the hub for all incoming internet/TV/telephone services, equipment hosting, power conditioning and battery backup.
While ubiquity-based technology provides a scalable and comprehensive Smart Home through WiFi, which local technicians can easily maintain remotely or on-site.
Homeowners enjoy a completely serviced lifestyle thanks to the boutique and personalised hospitality operation from the Grove Group. This is true whether you are living in the house or looking for a return on your investment when you are not.
Lifestyle services include:
Reservations, concierge and hospitality managements
Chef, butler, and housekeeping teams
Security, property maintenance and beach chair set-up teams
Farm to fork collaborations
Barbados is working toward its 2030 target of generating and supplying energy from non-carbon emission sources. Grove Group is excited to be a part of this adventure.
Photovoltaic cells, two electric vehicles, and a lithium battery for off-grid power are all included in each SMART home. In addition, natural components are used in day-to-day maintenance treatments. For example, salt-based filtration and cleaning systems are used in the pools. This lessens the need for chemicals.
SMART features include:
Main gate intercom and access control
CCTV and security accessible via in-room monitors
Sonos music and video entertainment in indoor and outdoor zones
A/C integration and control
Home cameras controlled by phone or computer
Looking to earn an income from your vacation home? The Grove Group's mission is to make this as straightforward as possible. Each property enters into a property management agreement, reviewed every five years. As a result, owners benefit from a steady income stream from their investment, removing their residence from the rental operation only they choose to enjoy their home.
Grove Group gains income and expense efficiencies not achievable when investing in a stand-alone home by sharing resources between each residence.
About Grove Group
Grove Group Developments is the evolution of a lifetime of construction, development, and hospitality experience. The project profile and approach to delivery is different because their priorities look beyond the traditional. Quite simply, they look at new ways to mix luxury with living, creating sensible designs for real people. Resilient yet sophisticated features, designed for extraordinary lifestyles.
Bringing over 20 years of experience, Grove Group is responsible for site acquisition, design, planning, construction, delivery, and hospitality management. Over the past 7 years, they have developed a track record developing top-quality, value turn-key homes, under their exclusive management post completion with successful projects cementing their position in Barbados's desirable West Coast property market.
If you are interested in Ocean Grove contact us today
Living area: 7,100 sq. ft.
External area: 1,057 sq. ft.
Lot size: 11,669 sq. ft.
Swimming pool: 2,412 sq. ft.
Master suite: 1,710 sq. ft.
Fully furnished
Two electric cars with charging stations
2 kitchens
2 swimming pools
Media room
SMART home
Private office
Lifestyle services include a private chef, butler, housekeeping and concierge
Gated development with 24-7 security
Wellness centre
3 parking spaces
Soft water sports
Owners storage
House management
Rental program
Size: 7,100 ft2
Bedrooms: 5
Bathrooms: 8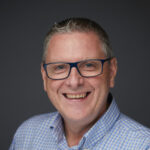 Contact Us