With breathtaking ocean and island views to the west and gorgeous countryside views to the east, Lancaster Heights 5 is a four-bedroom villa with a cottage on 1.7 acres of ground on one of the most private ridges overlooking Barbados' West Coast.
The largest and broadest lot on this ridge, with an impressive 225 feet of ocean view frontage, makes this a must-see investment opportunity.
The ridge position is unique as it is surrounded by lands owned by Royal Westmoreland Golf Course. In addition, the gully along the eastern boundary provides a natural separation from future development, guaranteeing peace and privacy.
The main house was constructed in the 1970s and has undergone numerous renovations. A beautiful, well-designed kitchen, a vast indoor dining space, and a separate bar are just a few elements that stand out.
These areas open onto a spacious terrace that overlooks the pool with a gazebo and spectacular ocean views beyond.
This bedroom wing contains three guest bedrooms and two shared bathrooms, while the principal bedroom has a huge en suite bathroom and a private office.
Besides the main house, there is an attached one-bedroom guest cottage with a living room and small kitchen, a separate laundry room, and a four-bay completely enclosed garage with storage.
A long, welcoming driveway, beautiful gardens with mature flowers and fruit trees, a backup generator and water storage tanks are all noteworthy features.
This ridge is home to many of the island's most luxurious villas. Even though the property is in excellent condition, it is ripe for renovation and development into a great house. This is a beautiful and absolutely one-of-a-kind location with breathtaking views.
5 bedrooms including a one-bedroom cottage
4 bathrooms
Land Area 1.70 acres
Floor Area 6,000 sq. ft.
Air-conditioning
Swimming pool
Ceiling fans
Irrigation
Water pump
Water tank
Modern kitchen
High ceilings
Excellent light
Sea views
Cottage
Size: 6,000 ft2
Bedrooms: 5
Bathrooms: 4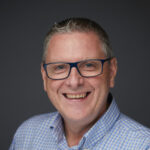 Contact Us