SOLD Ixora 1 and 2 is the largest of the complex's apartments and has two bedrooms, each with an en-suite bathroom. Both bedrooms include walk-in closets, air conditioning and ceiling fans.
The apartment offers a spacious open living area with ceiling fans and an American-style kitchen that opens up entirely to the 40-foot private patio.
The kitchen includes a large fridge with filtered water and an ice machine. There is also a washing machine, an oven, and a microwave. In addition, a breakfast bar and pantry items are available.
In the living area are a 40-inch flat-screen TV and high-speed fibre internet. A local phone is available at the property.
There is seating and dining on the spacious terrace (currently for four people). It's a beautiful spot for al fresco dining. Two comfy sun loungers are also available.
The apartment has direct access to the communal pool and a private garden. In addition, it features a 40-foot patio that connects to the swimming pool and garden area used by all residents. It has private parking.
Ixora 1 & 2 is ideally situated in the centre of Holetown, St. James. From the property, you can walk into Holetown. Limegrove Lifestyle Centre has many high-end stores, and Holetown has several eateries and bars.
There is also a sizeable Massey supermarket with a well-stocked selection. There is also shopping in the Chattel Village, which is close by. Banks and a medical centre are also within walking distance.
The unit is turn-key and is being sold completely furnished and with all appliances. The property has a robust rental revenue portfolio for individuals looking to generate an income from the property.
Covered space: 1,122 sq. ft.
Two bedrooms
Two bathrooms
Communal pool and gardens
Air conditioning and ceiling fans
American-style kitchen
Fully furnished including appliances
40 ft. patio
Size: 1,122 ft2
Bedrooms: 2
Bathrooms: 2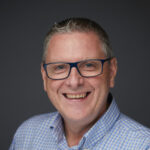 Contact Us