The Crane Resort has been in business for over a century, making it the Caribbean's oldest hotel that is still in operation. During that time, it has developed the types of high-end amenities and services that even the most discerning travellers expect.
The resort community features various attractions, including cascading cliff-top pools, restaurants that have won prestigious awards, an entertaining kid's club, and the breathtaking Crane Beach, which is widely considered one of the most beautiful beaches in the world.
For sale is apartment 3729, a spacious second-floor garden view suite with one bedroom and one bathroom in the Park area of the resort.
This private full-ownership standard suite is 740 square feet in size and features a large balcony with views of a lush garden.
The living area includes oversized comfortable sofas and access to the balcony, which features a table, seats, and views of the tropical garden. In addition, the living room has a television, a dining area, a sofa, and a sofa bed.
The kitchen includes a refrigerator with a freezer, an oven, a stove, a microwave, a dishwasher, granite countertops, and a breakfast bar. In addition, the kitchen is equipped with everything you could require, and there is a washer and dryer in the unit.
The main bedroom features a mahogany four-poster king-size bed hand-crafted by artisans, and there is a marble bathroom with a closet, dressing area, shower, and vanity in the room.
The furniture is included.
Flexible Fee Structure
The Crane Resort team has always been innovators, and from that vision comes the creativity to develop products to suit everyone. This apartment was one of the first innovations that stood the test.
This Garden View Suite is a wholly owned apartment with 52 weeks of flexible fee payment and usage.
Each week carries an annual maintenance fee, but you only pay fees on the weeks you choose to use. This flexibility means you can holiday, for example, two weeks one year and 12 the next if you wish. It's a great product that changes with your needs.
The current owner has owned the apartment since 2008 and primarily used it between eight and 12 weeks per annum.
The benefit of this ownership means that he only paid the fees on the weeks used. The remaining unused weeks become part of a leaseback programme with the developer, and the developer pays the remaining weeks' fees. The current fee is $1.023.47 per week (2022).
Master bedroom with handcrafted king-size four poster bed, cable TV
Bathroom with wardrobe, dressing area, shower and vanity
Living room with sofa and sofa bed, cable TV and dining area
Fully equipped kitchen with fridge freezer, ice dispenser, oven, stove, microwave, dishwasher
Washer/dryer
Air conditioning
Wi-Fi
A large balcony with chairs, table and tropical garden view
Access to all the Crane Resort amenities
Size: 740 ft2
Bedrooms: 1
Bathrooms: 1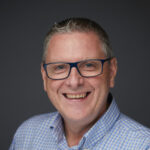 Contact Us