Forest Hills 3 Fairways is a three-bedroom Deluxe Club Villa with spectacular views over the 10th hole at the prestigious Royal Westmoreland Golf Resort and the ocean beyond.
This is a reverse living property and on the upper level is a large living and dining space with a refurbished Dillon Amber Dane kitchen. The open-plan living room opens onto a covered terrace with outdoor living and eating areas with views of the resort and the Caribbean Sea.
Two double bedrooms in the main house lead onto a private garden terrace.
The third bedroom is in a self-contained cottage nestled within a private courtyard with its own entrance. With its lovely garden entrance and private kitchenette, the cottage provides an added level of privacy.
All of the bedrooms have their own bathrooms. Each of the three bedrooms has air conditioning and a ceiling fan.
Forest Hills 3 has been immaculately maintained and undergone renovations as seen in the remodelled entrance, updated bathrooms and modern Dillon Amber Dane kitchen.
All Royal Westmoreland residents will have access to the resort's amenities, which include floodlit tennis courts, a fitness centre, a Sanctuary, a Clubhouse, two public pools, and beach membership at Mullins Bay.
Reference: CHFH0622
3 bedrooms
3 bathrooms
Property Size: 2,558 ft2
Land Area: 3,492 ft2
Modern kitchen
High wooden ceilings
Stunning Sea & Lake Views
Golf Course
Detached Self Contained Cottage
Air Conditioning
Communal Pool & Gym
Ceiling Fans
Open Plan Living & Dining Areas
Covered patio with dining and living area
Car Port
Near West Coast Amenities
Tennis Courts, Gym, Pools Beach Club and Restaurant
Size: 2,558 ft2
Bedrooms: 3
Bathrooms: 3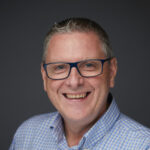 Contact Us