Number 43 at The Sands Resort is a first-floor, one-bedroom condo just footsteps from the swimming pool and moments from the beach.
An outer reef naturally protects the Sands development, and the deep sands and calm waters are extremely popular with swimmers, snorkelers and water sports enthusiasts of all ages.
This one-bedroom, one-bathroom condo is ideal for those who want a separate bedroom and a defined kitchen and living area rather than a studio apartment.
As with all of The Sands condos, owners have access to the resort's facilities, including restaurants, bars, swimming, health spa, fitness and water sports. All amenities at this South coast development are managed and delivered by a highly experienced management team. In addition, fully managed freehold ownership with assured rental returns is guaranteed.
The Sands offers hassle-free ownership for those seeking a vacation home in Barbados. Condo 43 is a fantastic option for those who want to buy a condo in a resort but don't want to deal with renting it or leaving it empty.
The on-site management team handles all tenants' interactions and uses its advanced reservation system and management experience. Condo hotel units are sold (freehold) to individual investors. In addition, the Sands collaborate with several reputable tour companies.
Owners may spend up to 12 weeks annually in an excellent holiday property in a prime location.
For the remaining 40 weeks, owners rent out their unit through the building and get income to help cover ownership costs.
The rental income pool is divided as follows:
A 5 per cent furniture, fixtures, and equipment reserve fund (FF&E)
Owners' income share is 47.5 per cent of the rental pool management share.
Owners of condo hotel units are free to resell their property whenever they choose and to keep any appreciation-related income.
An effective condo hotel has to have a suitable location, an attractive amenity package, a reputable developer, a strong brand, and competent management.
The majority of lenders are aware of condo hotels and consider them to be respectable real estate ventures.
Images of typical one-bedroom condo at The Sands Resort
Condo size: 673 sq. ft.
One-bedroom
One-bathroom
Living and dining area
Modern kitchen
Air conditioning
Fully managed freehold ownership
Communal gym
Restaurants
Spa
Guaranteed rental returns
Communal swimming pool with sun deck
Direct access to the beach
Size: 673 ft2
Bedrooms: 1
Bathrooms: 1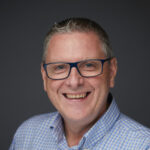 Contact Us