Cockade House, then part of Bennetts Plantation, was erected as a sugar plantation home on 5.5 acres in the eighteenth century. Oliver Messel, a renowned English theatre designer, rebuilt and transformed it in 1971.
Cockade House is now one of the most exclusive houses on the island, thanks to Oliver Messel's reputation and beautiful decoration. Messel rearranged the home's interior, increased the ceiling height, added verandas, recreated the façade, and included a beautiful swimming pool.
Cockade House is now a beautiful rural country house nestled behind a Mahogany tree-lined driveway with breath-taking views of the Caribbean Sea and Sandy Lane Golf Course.
The main house has two bedrooms, two bathrooms, a study, living and dining rooms, a large, well-equipped kitchen with pantry, terraces, and an attractive swimming pool – all elegantly framed by a charming arched folly, lily pond, and garden pathway.
There are additional bedrooms and bathrooms in the separate guest cottage and self-contained pavilion. As a result, the property has a total of seven en-suite bedrooms. A modest office and staff quarters are also located behind the cottage.
Cockade House is not only an artful masterpiece but a long-standing luxury residence that retains all of its character while transmitting a timeless idiosyncrasy in design.
Cockade House features fantastic views over Sandy Lane Golf Course and out to the Caribbean Sea. The idyllic retreat is located in close proximity to Warrens Financial District as well as an abundance of west coast amenities such as golf, polo, tennis, fine dining and beaches.
Reference: CHCH0622
Floor Area: 8,526 sq. ft.
Land Area: 24,0451 sq. ft.
7 bedrooms
7 bathrooms
Old Plantation House (18th century)
Green Monkey Golf Course View
Redesigned by Oliver Messel
Guest Cottage & Self-contained Pavilion
Large Swimming Pool
Stunning Caribbean Sea Views
Tastefully Decorated
Large Land Lot with Mahogany Trees
Indoor & Outdoor Tropical Bathroom
Size: 8,526 ft2
Bedrooms: 7
Bathrooms: 7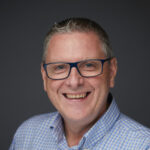 Contact Us