Clifton Hall Great House is a magnificent plantation mansion that has been completely renovated.
The property is nestled on acres of its own estate, surrounded by beautiful, mature gardens. It is situated in the tranquil countryside of the parish of St John.
In addition to and offers six bedrooms and six bathrooms, there is a separate guest cottage which adds to the appeal of this charming plantation property. The cottage, which is located inside the grounds, has two more bedrooms and two baths.
The main historical family home has a total area of 13,500 sq. ft. All the bedrooms and bathrooms have been renovated. All interior areas and exteriors have also been updated.
The inside is attractively designed. It is decorated and furnished in a way that reflects its history and character. The first sweeping staircase was built in 1656. It is the focal point of the main house.
This plantation house's current Italian owner has adorned it with elegance, warmth, and style. Each space has its own distinct colour scheme. This adds to the atmosphere and character of this opulent historical mansion.
A stunning patio and swimming pool are part of the Clifton Hall Great House estate. It has both indoor and outdoor entertainment areas. A second guest cottage and other outbuildings are also available.
The terrace's Italian marble is claimed to be from Massa Carrara in Tuscany. Three chimneys and two fire ovens are present. They were discovered during the restoration process and have been refurbished and offer some great and unexpected characteristics.
This lovely, historic plantation home is perfect for anybody looking for a home with character, charm, and history. Despite its size, it is warm and inviting and is a true treasure. A piece of Barbados history that has been properly maintained and preserved. To understand the history and beauty of this wonderful plantation home, you must see it.
Reference: CHCH0622
8 bedrooms
7 bathrooms
Property Size: 13,500 ft2
Land Area: 152,460 ft2
Air Conditioning
Modern Kitchen
Large Swimming Pool
Sun Deck
Ceiling Fans
Self Contained Cottage
Covered Terrace
Tropical Gardens
Plantation Home Originally Built in 1656
Size: 13,500 ft2
Bedrooms: 8
Bathrooms: 7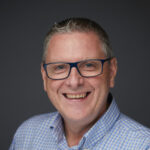 Contact Us