Angel Heights and Hummingbird Cottage are stunning, exquisite homes in a superb location, perched on a ridge just above Holetown, St. James.
The properties comprise five bedrooms, a plunge pool, and a private swimming pool. The primary residence has three bedrooms, while the cottage has two bedrooms.
Angel Heights was built in 2015 and is tucked away on the peaceful Mahogany Ridge. Driving into the centre of Holetown takes less than two minutes, where you'll find a variety of shopping, dining, nightlife, and stunning beaches.
Angel Heights and Hummingbird Cottage are up-to-date, modern homes meticulously maintained to a very high standard.
The owner has tastefully equipped and furnished the homes, striking a balance between style and cosiness. The furniture is included in the sale price (apart from some personal items).
The primary residence has a beautifully designed open-plan living and dining space. The contemporary kitchen is fully equipped with a breakfast bar. In addition, there is a rooftop patio accessible from a cosy private bar area. This is a beautiful place to relax on a hammock or sun lounger while sipping a beverage and watching the sun go down.
You will discover a second private patio on the ground level. The three bedrooms and the living space have direct access to this. In addition, the villa's swimming pool is located here. Under the terrace, there is an additional outdoor lounge area and a dining space.
Both homes have been kept in immaculate condition. The main house's three bedrooms have air conditioning, and there are 2.5 baths as well. Nearly every room offers excellent views. In addition, there is a rooftop bar with unrestricted views of the Caribbean Sea and the setting sun.
The self-contained, air-conditioned Hummingbird Cottage annexe has two bedrooms and 2.5 bathrooms. Its skilled construction guarantees total privacy from the main home and has an open-plan modern living space with a dining room and fully furnished kitchen. A terrace is located upstairs as well. There is a covered outdoor eating area and a private plunge pool there.
Even though the house only has two bedrooms, it can easily sleep up to six people.
The kitchens in both houses are entirely functional and fully equipped with utensils, dining ware, glasses, and cookware.
Families and adult groups will love Angel Heights and Hummingbird Cottage. These houses rent well for those who want to benefit from a rental income. Up to 12 people can stay at the houses together. They are available for rental as a three-bed, two-bed, or five or six-bed option.
The sale of the properties includes all furniture (except for some personal items belonging to the owner).
5 bedrooms
4 bathrooms
2 powder rooms
Main house
Cottage
Property Size: 5700 sq ft
Land Area: 24405 sq ft
Year Built: 2015
Private swimming pool
Plunge pool
Great rental income
Furniture included
Open plan living
Fully equipped kitchens
Pools and terraces
Outdoor lounge areas
Sea views
West coast location
Size: 5,700 ft2
Bedrooms: 5
Bathrooms: 4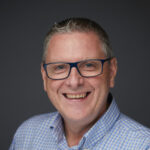 Contact Us