For sale are weeks 9 and 10 in a stunning four-bedroom detached luxury villa in the Royal Palm Villa development located right behind the 17th hole at Royal Westmoreland.
The home contains four large en-suite bedrooms, including two spacious master suites – one with a private study with views of the pool and grounds and the other with a walk-out porch and covered sitting space.
The large open plan living area has vaulted timber tray ceilings and glass floor-to-ceiling doors leading to the covered terrace, private swimming pool and garden.
The wonderfully designed kitchen has Miele appliances with an oversized centre island, ideal for family social gatherings or preparing for a poolside BBQ.
The wide-open view out into the pool and pool deck area is this area's most stunning feature. In addition, a comfortable dining and seating area is on the partially covered veranda.
The infinity-edge pool is 12 feet long by 41 feet wide, incorporating a 9-foot "sun lounger pool" with two sun loungers.
The pool deck area is large, with enough room for a second outdoor living area, with sun loungers and a dining table.
This Royal Villa has a total covered area of 2,693 square feet and an open area of 985 square feet.
Also Available
Royal Palm Villa Weeks 11 and 12
Royal Palm Villa Weeks 13 and 14
Reference: RWMNG0922
2,693 sq. ft.
4 bedrooms including two master suites
4 bathrooms
Separate powder room
Private infinity-edge swimming pool
Open-plan living
Miele appliances
BBQ area
Vaulted ceilings
Week No.: 9 and 10
Price: GBP £133,000 for two weeks
Points Value: N/A
First Use Year: 2023
Bedrooms: 4
Bathrooms: 4
✔ Verified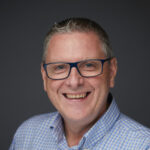 Contact Us