The Beach Houses is a new development located at Skeete's Bay on the East Coast of Barbados. The development will combine fractional ownership and whole ownership villas when completed.
For sale together or separately are weeks 42, 43 and 44 in a front-row three-bedroom, three-bathroom lock-off villa on a fractional ownership basis. Please ask the Residence Barbados team if you require further information on this type of ownership.

This generously scaled 4,050 sq. ft. villa is an interconnected one-bedroom studio and two-bedroom villa, offering two hot tubs and two pools – one 37ft wide and the other 19ft wide. Sleeping up to eight persons, the villa is perfect for an intergenerational family or group travel.
Key features include two grand master bedrooms with king-sized four-poster beds, two ultra-spacious en suite master bathrooms, and expansive, open-plan living and dining areas. A third bedroom, with welcoming lush garden views, offers two twin beds. The terrace provides fantastic 180° ocean views.
Why purchase fractional ownership at Beach Houses by The Crane
1) Ownership of fixed week(s) in a designated villa/lock-off in perpetuit
2) Manager and staff on-site.
3) Daily maid service
4) 24 hr security coverage.
5) Free daily bus service to and from The Crane (until further notice).
6) Weekly accompanied early morning walks to places of interest.
7) Planned rooftop restaurant on site.
8) Points can be exchanged at The Crane for alternative accommodation and/or meals and drinks after payment of the Beach House weekly fee.
9) Points can be used for alternative destinations.
Important Information
These weeks can be purchased individually. They can also be divided into a two-bedroom villa and a one-bedroom studio and sold separately.
Images are indicative only.
4,050 sq. ft. three-bedroom villa
Popular lock-off feature
180° ocean views
37′ infinity-edge pool
19′ infinity-edge pool
Two hot tubs
Two built-in BBQ grills
Fully equipped kitchen with large quartz island
Expansive, open-plan living and dining areas
Natural stone bathrooms with an indoor/outdoor shower wet room and soaking tub
Washer/Dryer
Air conditioning in bedrooms
Solar-powered hot water
Sleeps eight persons
Week No.: 42, 43 & 44
Price: Wk 42 US$48,503 | Wk 43 US$48,503 | Wk 44 US$48,503
Points Value: Upon Request
First Use Year: Flexible
Bedrooms: 3
Bathrooms: 3
✔ Verified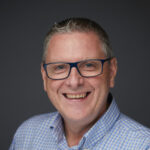 Contact Us