Welcome to the May issue of our Residence Barbados Newsletter. There is also some exciting property news in July don't forget to check link provided. In this edition, we look at two very special offers from Royal Westmoreland, find out why experts believe Barbados should be on the U.K. green list now, and introduce a new resort community offering one- and two-bedroom condominiums for sale on the South Coast.
---
Special offers at Royal Westmoreland
If you dream of owning a property at Royal Westmoreland, then it could come true sooner than you think.
The prestigious golf community on the island's west coast has released two properties for sale – with prices starting from just GBP £395,000.
The Royal Apartment is a second floor, three-bedroom, fully furnished apartment with a large balcony and access to a communal pool. The £395,000 price tag is superb value, but what makes this extra special is that the price includes the full club membership fee (usually US$100,000). UPDATE SOLD
Royal Villa 15 is a semi-detached three-bedroom, three-bathroom townhouse offering spacious reverse living, high vaulted ceilings, a private plunge pool, and sea views. It is priced to sell at GBP £580,000 and includes the club membership fee (saving US$100,000).
If you're not ready to make a commitment yet, then have you considered fractional ownership at Royal Westmoreland?
With fractional ownership, you purchase just the weeks that you want to holiday each year in your chosen property. The remaining time of the year is owned by other like-minded families, with the costs shared amongst all the owners.
Fractional ownership is available in Royal Westmoreland's two-bedroom Golf Cottages, three-bedroom Golf Villas, and four-bedroom Royal Palm Villas. Prices for two weeks begin from GBP £ £30,000 for two weeks and includes unlimited golf during your holiday.
To find out more about any of these properties, give the Residence Barbados team a call on +1 246 230 4982, complete the enquiry form or send an email to contact@residencebarbados.com.

British NHS app recognised
The Barbados government has agreed to recognise the NHS app as a Covid vaccine passport for British tourists.
Holidaymakers from the U.K. will use the app to prove they are vaccinated when travelling to these countries: Barbados, Croatia, Greece, Turkey, Gibraltar, Iceland, Moldova, Bulgaria, and Estonia.
Going on the Green List
Barbados and several other countries, including Jamaica, Malta, Grenada, and the Canary Islands, should all be moved on to the U.K.'s green list immediately, according to a travel expert.
Paul Charles, chief executive at The P.C. Agency, said the holiday hotspots should get the green light based on their current infection and vaccination rates.
The travel chief revealed that "several criteria determine a country's colour", but only its 14-day infection rate and an ability to regularly check for new variants is critical.
A Department for Transport spokesperson said: "Country classification on the department's traffic light system is guided by the evidence and analysis of a range of key factors, including rates of infection, the prevalence of variants of concern, and the country's access to reliable scientific data and genomic sequencing.
As of May 28, the infection rate in Barbados was 29.9 infections per 100,000 (14-days cumulative). The island is currently on the Amber List for travellers from the U.K. This means that on return to the U.K. from Barbados, they must self-isolate for 10 days, have a negative test before return, and have two further PCR tests in the U.K. on days two and eight.
If Barbados joins the Green List, U.K. travellers need a negative test before they fly home but do not need to self-isolate on their return. A PCR test is required two days after returning.
Travelling from the U.S.?
The Department of State lowered the Travel Advisory Level for Barbados to Level 3 for travellers from the U.S. – Reconsider Travel to Barbados due to health and safety measures and COVID-related conditions.
Barbados Welcome Stamp – how it's going
There are now hundreds of Welcome Stamp visitors on the island. Many have been reporting on their experiences via blogs, Instagram and YouTube.
In a recent article on HuffPost.com, Lee Yeaman shares her Welcome Stamp experiences as a single mother with her young son, Leo.
Lee and Leo arrived on the island a few months ago. They were here for the second COVID-19 lockdown and the ashfall from La Soufrière Volcano, which erupted on neighbouring St. Vincent.
Interestingly, despite the challenges, Lee writes: "Through it all, I never considered returning to the U.K.".
Instead, Lee has found inner strength and resilience, made new friends and had great adventures and experiences.
"There's so much I want to do ― and now know I can do! ― and I can't wait for whatever else this island has in store for us".
You can read the article in full here: Barbados Welcome Stamp.
South Coast ownership at O2 Beach Club & Spa
Regular visitors to Barbados' South Coast will be familiar with the name Ocean Two. The popular resort, located directly on beautiful Dover Beach, is just walking distance from the bars, restaurants, and nightlife of St Lawrence Gap. 
The resort is currently undergoing major re-development and expansion and will launch later this year under the new name of O2 Beach Club & Spa.
While launching its exceptional all-inclusive boutique hotel experience, the resort will also have one- and two-bedroom whole ownership condominiums available for sale. 
Each spacious condo features enviable sea views, a large balcony or terrace, and a fully equipped kitchen. Owners can enjoy the comforts of home combined with the luxury amenities of a 5-star resort. 
For those with an eye on investment, owners have the option of placing their condo in the rental pool, which is managed to ensure revenue maximisation and efficiency. And as this is a freehold purchase, owners can sell, will or transfer their condo to another person (based on the guidelines in the Offer Document).
For further information on this new and exciting development on the South Coast, contact Residence Barbados today. We can arrange a personal or virtual tour.
Virtual rum tasting with Mount Gay
Want to learn more about Mount Gay rum? Want to understand the aromas and tasting notes? Then join Trudiann Branker, their Master Blender, as she shares her knowledge on their IGTV channel.
Whether you want to become more knowledgeable about your favourite blend or undecided about which bottle to choose next, Guides will enlighten you about the aroma, tastes, and bodies in the collection.
Find out more on their Instagram page.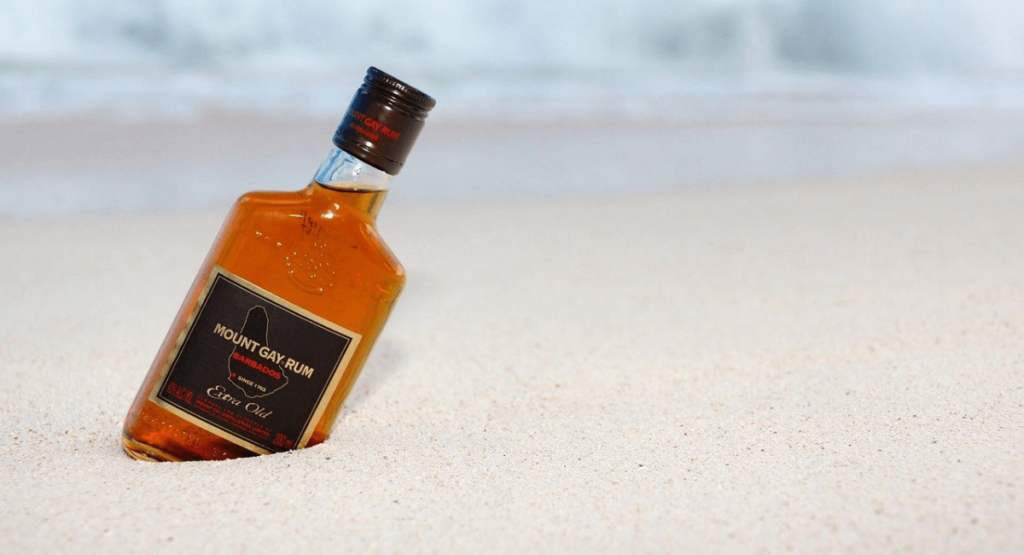 Seabourn to launch operations from Barbados
Luxury cruise line Seabourn will be relaunching operations out of Barbados from July 18, 2021.
They will begin with seven-day cruises from Barbados to the Southern Caribbean, with stops in Antigua, the British Virgin Islands, Dominica, Grenada, Saint Lucia, St Maarten and St Kitts.
There's also a 14-day option that combines two distinct seven-day itineraries.
Later in the year, Seabourn will add more port calls, including stops in St Vincent and the Grenadines, Martinique and Guadeloupe.
"We are grateful to be working in concert with the Government of Barbados to restart tourism in Barbados and the Caribbean Sea," said Josh Leibowitz, president of Seabourn. "The entire Seabourn family is energised to provide our award-winning service, dining and entertainment onboard Seabourn Odyssey starting this July again."
All cruises will be open to guests who have been fully vaccinated. This means a minimum of 14 days following the first (for single-shot vaccines) or second dose (for two-shot vaccines) of an approved vaccine.
Royal Caribbean has also announced its commitment to having Barbados as a homeport as Rhapsody of the Seas will offer Caribbean cruises from the island for the 2022-23 winter season. This follows the announcement that Grandeur of the Seas will begin sailings from Barbados in December 2021.
Barbados "Ruffugee" Project A Success
Over 230 dogs and cats took to the skies on Saturday, May 29, as part of the Barbados Refugee Project, a collaboration between Ocean Acres Animal Sanctuary and the Canadian charitable organisation, Eastern Ontario Potcake Rescue.
This was the successful culmination of many months of fundraising and hard work. Four of Barbados' animal shelters came together to send the animals to new homes in Canada. The Freedom Flight was a massive achievement and a historical life-changing moment for all involved, but most and more importantly for the dogs and cats of Barbados! It was the biggest Freedom Fight in the history of the Caribbean.
Said Ocean Acres Volunteer Anna Clarke: "We are simply out of room. We are bursting at the seams, and we had to find a way. All of these dogs and cats are leaving here today and going into foster homes. They are not going into sanctuaries. I understand that there is a long waiting list in Canada for rescue dogs, and we don't have that here.
Staff and volunteers from Ocean Acres Animal Sanctuary, the Barbados RSPCA, The Ark, and Woodbourne Kennel raised the CAD$202,000 required to charter the flight through generous donations.
If you would like to make a donation to the island's charities, you'll find links to their websites below:
Grocery shopping online in Barbados
The pandemic has changed grocery shopping in Barbados for the better. After recent lockdowns, many of the island's supermarkets have upped their game and now offer an excellent online shopping experience.
This means that visitors to the island can now go online before they arrive, order their groceries and have them delivered for a small charge to their villa or apartment. Click and collect is also possible.
Massy: Massy recently relaunched its website, making ordering items much more straightforward. Get your order in early enough, and you might also enjoy same-day delivery.
A1 Supermarkets: (Emerald City and Carlton) – This service has worked well from the start, and delivery is fast and efficient.
Cost U Less: Offers a click and collect service from its store near Warrens.

Price Smart: If you are a member, you can order directly with Price Smart for delivery or click and collect (special parking bays for these orders).
Solo Trading: For all your British goodies.

Content Disclaimer
The information contained above is provided for information purposes only. The contents of this newsletter are not intended to amount to advice and you should not rely on any of the contents of this newsletter. Professional advice should be obtained before taking or refraining from taking any action as a result of the contents of this newsletter. Residence Barbados disclaims all liability and responsibility arising from any reliance placed on any of the contents of this newsletter.