Welcome to Residence Barbados
Experts in Barbados Real Estate Sales and Property Investing
Register with Residence Barbados today!
Complete the form to register with us today and benefit from the relationships we have created with residential resorts, communities and agencies on the island. By using our expertise, we can help you secure a vacation home that meets your specific requirements and budget.
Resort Communities
Let us introduce you to stylish and contemporary properties in the best resort communities on the South, West and East Coasts of Barbados.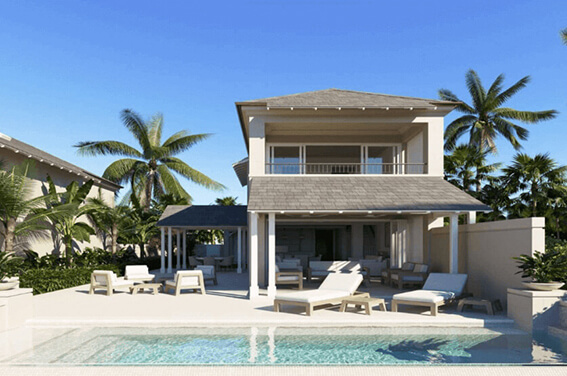 Currently undergoing major renovation and re-development, Apes Hill is an exciting addition to community living in Barbados. Offering a relaxed and family focused environment with superb golf and leisure amenities, the resort's green credientials are second to none on the island.
Beach Houses by The Crane
Discover Beach Houses by The Crane — one of the most exclusive resorts in Barbados and located on the island's East Coast. This magical hideaway with modern ocean-front villas is perfect for those who truly want to get away from it all.
Casuarina Grande is a serene and intimate development of 11 stylish and contemporary condos just a two-minute walk from popular Mullins Beach on the west coast of Barbados and close to a range of restaurants, bars, shops, golf and water sports.
Located across from the beach in St Peter, Coral Beach is a development of contemporary two-bedroom, two-bathroom apartments under construction on the West Coast at Little Battaleys, a few minutes from Speightstown and Mullins Beach.
The Crane Private Residences
Uniquely positioned as a gated residential community within the famous Crane Resort, The Crane Private Residences is master-planned luxury development comprising five residential buildings, each housing spacious two-bedroom and three-bedroom residences.
O2 Beach Club & Spa is a five-star, beachfront resort located directly on the tranquil south shore of Barbados at Dover Beach at the quiet end of St. Lawrence Gap. The Gap is a well-known location comprising a 1.5 kilometre stretch of restaurants, bars, and shops on a powdery white stretch of beach.just a short 10 minute drive from the international airport.
Royal Westmoreland is an exclusive world-class golf and beach resort community located in St. James on the prestigious west coast of Barbados. The immaculately landscaped estate has stunning homes and lots available for purchase around the 18 hole Robert Trent Jones Jr golf course with a beach club on the famous Mullins Beach.
Spacious and flexible 'inside out' beachfront living, overlooking a shimmering bay with palm-tinged powder beaches and crystal clear azure waters. High quality resort facilities includes restaurants, bars, swimming, health spa, fitness & water-sports.
Michael Ashton, CEO
CEO Michael Ashton has over 25 years' knowledge and sales and marketing experience covering different geographical markets, including the U.K., Europe, the U.S., Canada and Asia. He was Head of Sales at both The Crane Resort and Royal Westmoreland before setting up Residence Barbados.
The team behind Residence Barbados has over 25 years' experience in the residential and co-ownership market. We have worked with some of the biggest brands here on Barbados, in the US and the UK and understand the international market. 
How Residence Barbados can help you
Assisting
Assisting YOU every step of the way through the ownership journey.
Discovering
Helping YOU discover new ways of owning your vacation home.
Vacation Homes
Introducing YOU to some of the BEST vacation homes currently for sale on the island.
Register Interest
Registering your interest in property here in Barbados.
Bookings
Booking viewing appointments for YOU to view properties in Barbados.
Viewings
Accompanying YOU to your viewing appointments.
Why Buy Property In Barbados?
This tiny nation in the Lesser Antilles is a jewel in the Caribbean. The soft-sand beaches and turquoise water create postcard-perfect scenes but the friendly Barbadians are what truly set this island apart.
Pristine Beaches
Beautiful sandy beaches and long stretches of crystal-clear turquoise waters make this one of the most inviting areas to dip your toes in the sea or set up a beach chair.
Barbados Wildlife
The Barbados Wildlife Reserve is a great place to see and enjoy some of Barbados' most notable creatures, including the island's famous green monkeys.
Restaurants
Locals and tourists come to enjoy the food, rum and atmosphere. From picnic tables at a local rum shop to upscale international dining with an ocean view to die for, Barbados has it all.
Golf Resorts
Barbados offers some of the best golf in the Caribbean with several championship courses. Tiger Woods got married at Sandy Lane while Royal Westmoreland is considered to be one of the best par 3 courses in the world.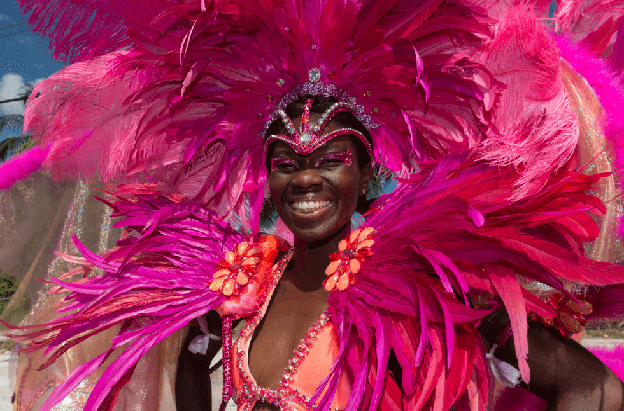 The People
Bajans are known for their genuine warmth, politeness, and their love of partying. They openly welcome visitors to the island and quickly make them feel right at home.
Rum
Barbados is considered the birthplace of rum, and Mount Gay distillery, founded in 1703, is believed to produce the world's oldest rum. Drink it neat, over ice or served in a cocktail.
Not ready to take the plunge into your dream home immediately? We have a range of Stepping Stone options that are perfect for those who do not want to make the jump into ownership in one go.
If you have any questions about buying a holiday home or looking at the various ownership options available through our Stepping Stone program, then register your interest today. We will contact you back to understand your specific property requirements. 
We look at why so many choose Barbados as their second home, including its warm climate, relaxed lifestyle, rich culture, and growing economy, and suggest developments that might be of interest to those considering the move.
The West Coast is a culinary destination that you simply can't miss. You'll definitely want to check out these must-visit places to eat during your Barbados culinary journey through the West Coast.
Barbados, a paradise known for its breathtaking beaches, vibrant culture, and enticing investment prospects, has captured the attention of property buyers worldwide. If you're contemplating acquiring a piece of this beautiful island, it's vital to grasp the legal...